A
ndrew Innerarity
I PREFER TO LET THE IMAGES DO THE TALKING.
---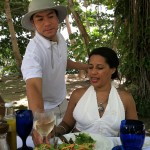 Ava Rosales
So, what's the best part of traveling? Meeting new people and immersing myself in the culture!
---
Danielle Krause
Exploring the fascinating variety of this exquisitely beautiful blue planet nourishes and fulfills my spirit. Being able to delight and inspire you, by sharing some of these travel gems, is an even greater gift. Enjoy!
---
Dylan Benoit
I'm a chef with Champagne taste and a beer budget, but always seem to find myself surrounded by the most amazing people in the most amazing places. From eating termites in the Honduran jungle to learning how to make dim sum in Hong Kong, for me treasure is in the story.
---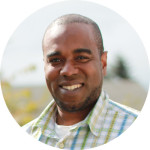 George Andrews
On a constant mission to show my family the world moves on without them by constantly exposing them new cultures. We have seen New York, Florida, Texas, Arizona, California, Washington, Trinidad and Samoa. Can't wait to add to the list.
---
Jeffrey Sobel
"Life is either a daring adventure or nothing." – Helen Keller. With so much to see in this world there is no time for fear, so pack your bags and take a leap with me.
---
Jordan Simon
The professionally gruff waiters serving martinis amid the murals at Bemelman's. Staying in Oscar Wilde's suite at L'Hotel in Paris. These were my intro to swank: I still seek out those experiences, from a hidden locavore Aix bistro to a luxe tented camp on the Zambezi. Swanky is a lifestyle…and a state of mind.
---
Luis Jaime
"The journey is part of the experience – an expression of the seriousness of one's intent. One doesn't take the A train to Mecca."
-Anthony Bourdain
---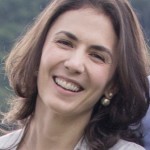 Stephanie Malloch
In the last ten years I have lived in New York, Madrid and the Bay Area but my husband and I have finally settled down in Medellin, Colombia. The travel bug keeps biting and since I became a mother, my appreciation for all things luxurious, delicious and generally Swanky has reached new highs!
---
Peta Phipps
Caribbean Living Magazine was born out of our passion for travel. We adore everything that encompasses the travel experience! Personally, I love the adventure, the unknown and the eventuality of discovering something new and exciting. #ConstantlyInMotion #LovesBalloons